Local Merz family offers Bakersfield a friendly, locally sourced wine and tasting experience
By The Greater Bakersfield Chamber
Bakersfield is known for a lot of things but producing wine isn't one of them. Anthony (Tony) and Bill Merz are hoping to change that with San Rucci winery. The father and son duo just opened a tasting room. The first of its kind in Bakersfield where all of the wine processing, tasting and selling take place. 
"I think the most fun part about being a new, small business in Bakersfield is the camaraderie that we get with other businesses and people around town," said Co-Owner Tony. "As they say, a rising tide lifts all ships. We support each other and try to lift each other up."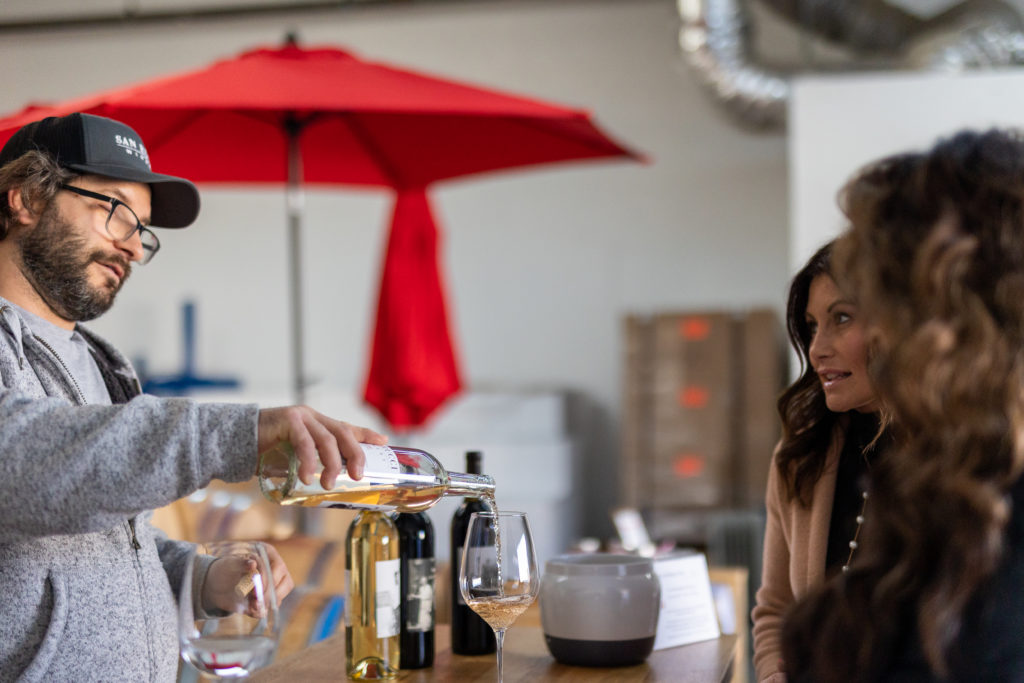 The new store, located in a southwest Bakersfield business center off Schirra Court next to local breweries, offers tastings, food pairing events and educational classes about the winemaking process.
"There are a couple of things that make wines that come from grapes sourced in Kern County special," said Tony. 
"I think the main thing that speaks to my dad and me about making wine with grapes from this area is the fact that this is where we've made wine for years and oftentimes people overlook this area for winemaking. Or they don't even realize that we grow grapes for wine here in Kern County." 
He added, "Just the idea of having a locally sourced wine with grapes that were grown here is kind of a cool idea. " 
The family is proud to be Italian and they enjoy showcasing grape varietals that are native to Italy. The Mediterranean climate in Kern County is perfectly situated to grow many of the grape varietals necessary to make San Rucci wines. 
"Because we have a warmer climate it really does make wines that are easy to drink and more enjoyable, younger than aged wines," said Tony. "The more rare varietals like the Montepulciano we use, often grow really well here."  
San Rucci came to life well before their first release in 2017. The family has about a quarter-acre lot where they live and have always grown grapes that they use in some of their wines. 
Tony noted that their biggest release with grapes grown in their backyard was about 15 cases. 
"I grew up in a winemaking household, we had grapevines in the backyard so at a young age I was interested in winemaking," he added. 
It was right around his senior year in high school that Tony told his father, Bill, that he was going to start harvesting grapes from the backyard to make his own wine. 
"It turned out to be an absolutely horrible first shot at winemaking and my father, being a commercial winemaker himself, he's classically trained and went to Fresno State for winemaking said something along the lines of,  'I can't have a son that doesn't know how to make good wine,'" Tony said with a giant grin on his face.   
From 2006 on is when the two started making wine together. Besides the grapes they grow in their backyard, Bill and Tony purchase grapes from growers throughout Kern County, Paso Robles and Hollister. 
"I believe we are the only guys in Bakersfield making small boutique wines with grapes grown from here," said Tony. 
San Rucci aims to be an approachable and friendly place for Bakersfield to taste and learn about wine and the winemaking process. 
"We want this to be a place where people who are curious to learn more about wine can visit and understand the basics of wine," Tony said. 
"We have this really fun blending class where we show people how winemakers blend wine and the process we go through. People who attend will actually blend their own three unique blends and we'll bottle it up and they can take home a bottle."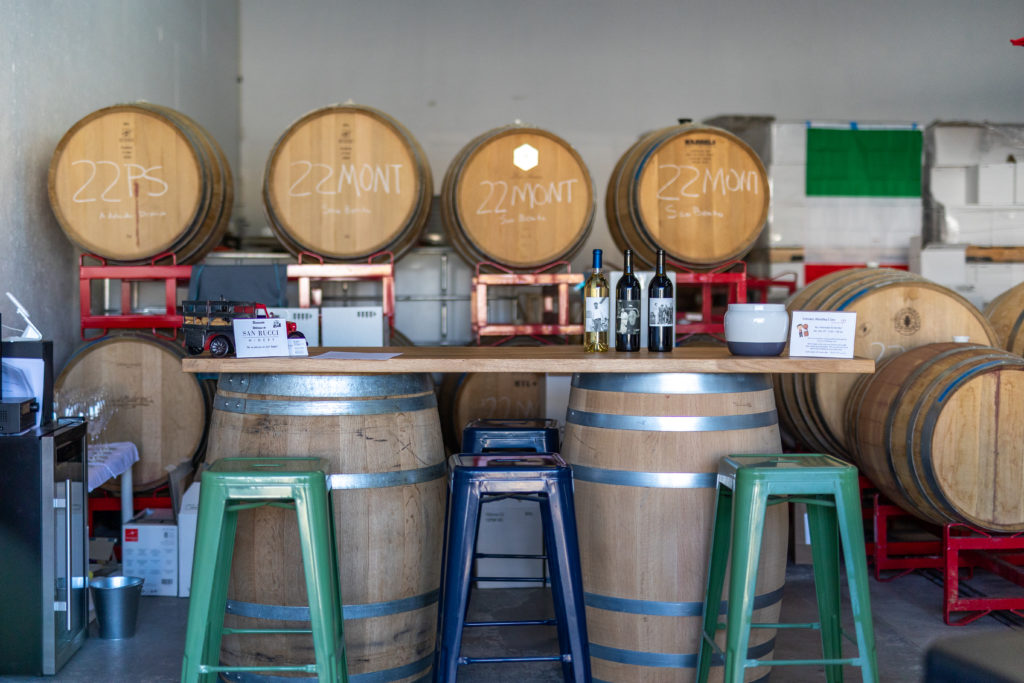 San Rucci will be hosting a grand opening ceremony on Feb. 9, and the Merz family is excited to officially open their doors to the public. Follow them on Instagram (@san_rucci_winery), visit their website, www.sanrucci.com and sign up for their newsletter to stay up to date on all their news, food pairings and educational events.
For Valentine's Day, San Rucci will offer a blending class only offered once a year scheduled for Saturday Feb. 18. It's a fun one-of-a-kind winemaking experience that is perfect for individuals, couples or groups of friends and family. Space is limited, so inquire immediately if you're interested. 
You can find Chamber member businesses to support by visiting the map and directory on our homepage at www.shoplocalshopnow.com and support small businesses by visiting locally owned stores. Shop Local, Shop Now is sponsored by the Kern Women's Business Center.