Local boutique, Vogue-ish seeks to slow down fast fashion*
By The Greater Bakersfield Chamber
When it comes to finding the perfect clothing, shopping locally might take some extra time. But local styling and apparel boutique, Vogue-ish has got you covered. Best friends and co-owners Isabelle Herndon and Gabriela Alexander are experts at finding the perfect look for their customers.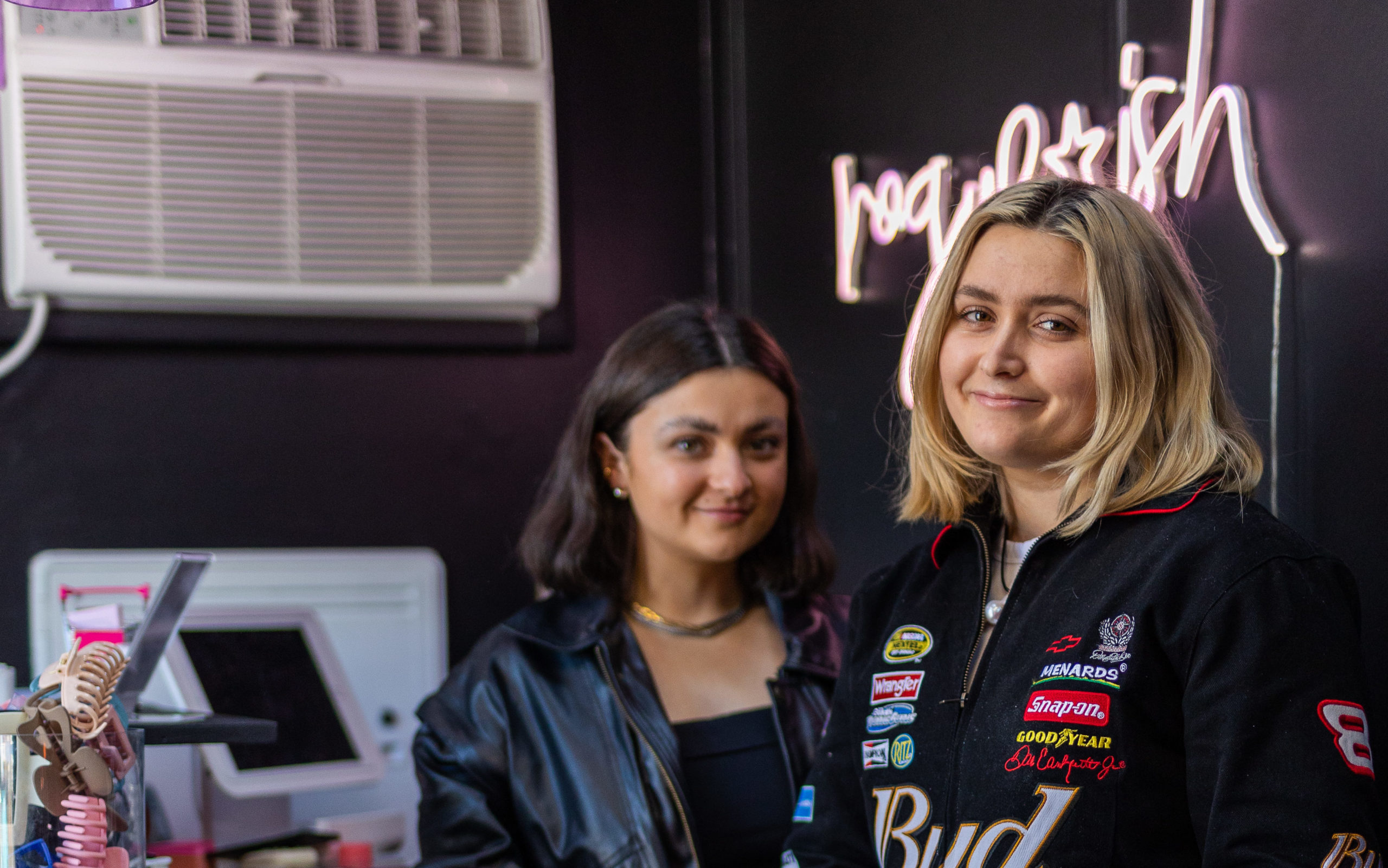 Based on a list of a client's personal preferences and style goals, the duo will spend hours curating sustainably sourced and upcycled outfits from second-hand stores across central and southern California to meet their customers' needs.
"We go down to L.A. every week or so, and we hand-select everything for our store," said Herndon. "We take into account trends locally, future trends, and things we know our demographic would like to see. Then for our new Fit Kits, we shop with specific people in mind: Their goals, their fit preferences, likes and dislikes."
The recent launch of the Vogue-ish Fit Kits allows the duo to be more intentional with what they carry in their small retail location, housed in a recycled shipping container in Eastchester next to Café Smitten.
"We carry a lot of pieces in our store, but it's not hand-picked for specific people," said Alexander. "So it's nice that we have ventured into the kits because we can work with people directly to help them find the looks they're hoping to find when they visit our store."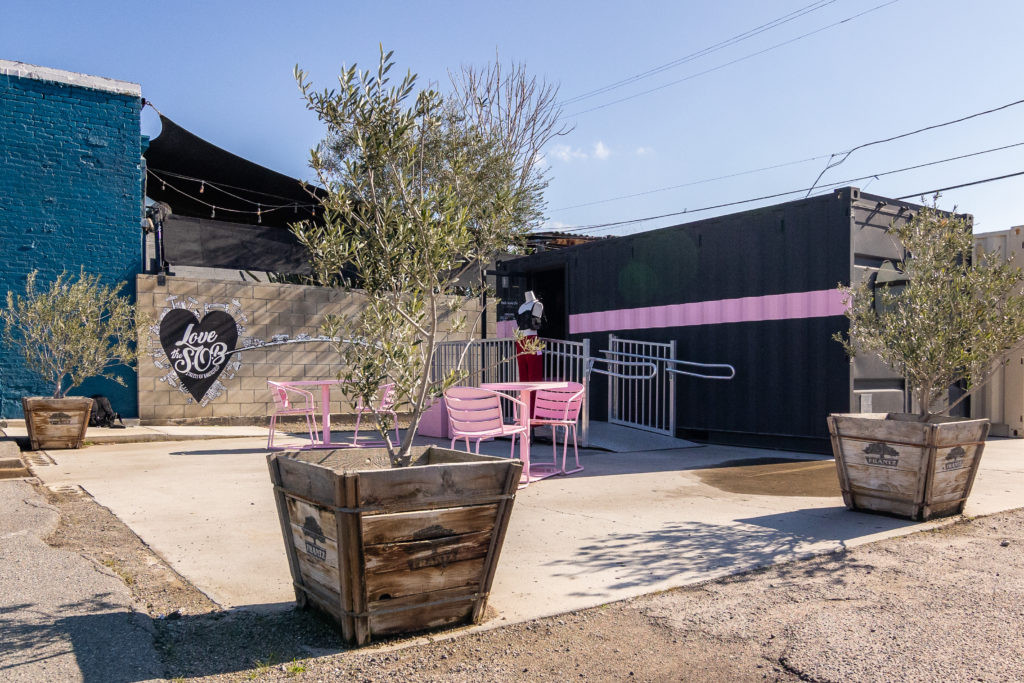 The personal styling services offered at Vogue-ish are a resource for the environmentally conscious and fashion-forward in Bakersfield who would like to refine their style and make a statement. For couples, Vogue-ish also now offers Date Night Fit Kits (great to gift someone you love for Valentine's Day).
"We were styling so many people previously without a process," said Herndon. "But with the Fit Kit questionnaire we developed, we think we've finally locked in a system that works for us and our customers. We've even had people evolve in their style and fall in love with items they never would have previously considered."
While some people like to thrift** and sort through thousands of things, Vogue-ish understands that there are a lot of people who don't have the time or eye but want a special look.
"We love thrifting, it's our passion," said Alexander. "But there are some stigmas around it, and with sustainability being such a big trend right now, we want to help change mindsets on second-hand fashion. We have to slow down fast fashion, it's crucial for our environment."
Shopping second-hand is a great way to give a new home to awesome items that would otherwise end up in the trash.
"The truth about fashion is, it's all recycled," said Alexander. "And we love seeing it – like right now the '90s and the 2000s styles are trending, which, when sourced sustainably, is great for circular fashion."
Herndon added that she believes Bakersfield as a whole is much more open to thrift stores than they were three years ago. "I think people are becoming more open to new things, especially here downtown," she said. "The public's response to Vogue-ish has been great and I think people are excited about shopping sustainably and thrifting in general.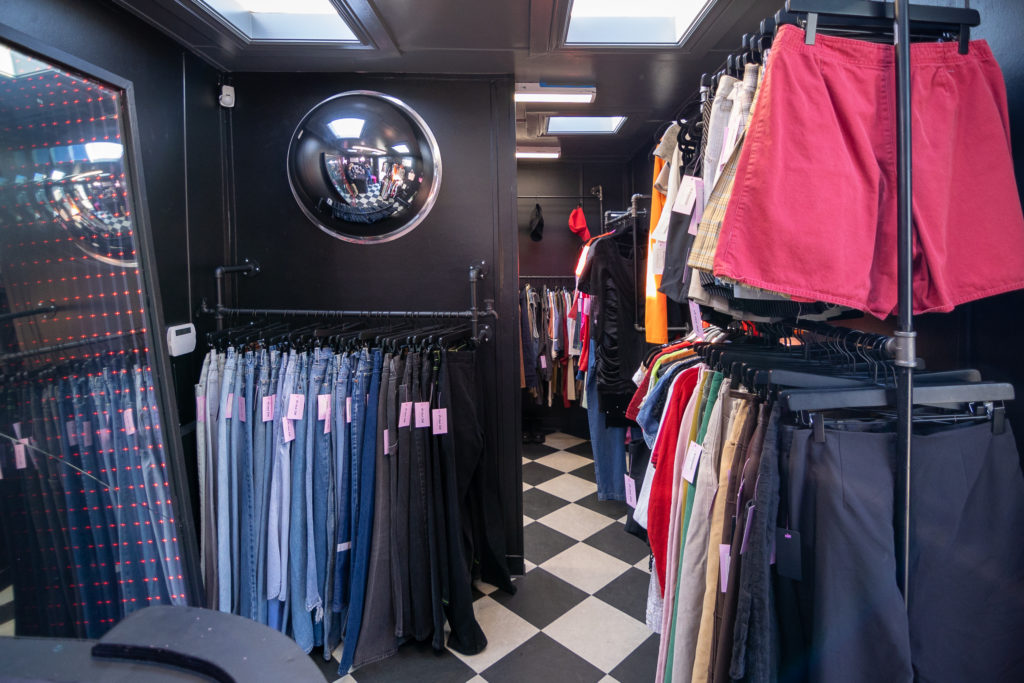 Herndon previously attended Cal State Pomona and completed their Apparel Merchandising and Management Program. Alexander studied Visual Communications at the Fashion Institute of Design and Merchandising (FIDM). Both returned home to Bakersfield due to COVID-19.
"The idea for Vogue-ish developed in 2019. We were both college students looking for a way to gain more experience in fashion and find a project for our portfolios," said Alexander. "When COVID hit, we wanted to give Bakersfield a unique way to shop. So, we came home and opened this spot in 2020."
The Vogue-ish duo is growing their business and extending their services to creative projects large and small. Follow them on Instagram (@vogueish_boutique) to stay up to date on all their news and for more information on their first Fashion Show to be held in Spring 2023.
You can find Chamber member businesses to support by visiting the map and directory on our homepage at www.shoplocalshopnow.com and support small businesses by visiting locally owned stores. Shop Local, Shop Now is sponsored by the Kern Women's Business Center.
*Fast Fashion [noun]: An approach to the design, creation and marketing of clothing fashions that emphasizes making fashion trends quickly and cheaply available to consumers.
**Thrift(ing) [verb]: When one visits several different thrift shops, second-hand shops and vintage clothing stores in hopes of finding gently used items at discounted prices. Thrifted items have been loved by a previous owner, but are usually in good shape with enough life left to be useful to a new owner.