Support local businesses and avoid shipping delays
Find Unique Gifts and Support a Vibrant Local Economy
As we continue to experience the effects of shipping delays and product shortages, there is a simple solution: Shop local. Discover local businesses and avoid the frustration of not getting what you need in time. The Greater Bakersfield Chamber encourages you to "SHOP LOCAL, SHOP NOW!" with Chamber members and become a valued customer with people that have your best interest at heart.
Why Is It Important To Shop Local And Support Small Businesses?
Small and local businesses are the backbone of our community. We do our best to not only invest in our team and networks, but we also invest in developing strong relationships with our customers. Because we get to know our customers so well we are able to adjust our wine and food inventory to meet the unique tastes of Bakersfield.
Small local businesses are at the heart of any community. It is important to shop small local businesses for many reasons, including; community support, product diversity, positive economic impact, as well as maintaining local jobs. We care about and want to conserve the integrity of our city, and continue to give back with the quality of product our customers are accustomed to, because We know what they want.
When you support a local business, you're also supporting your town, city, and neighborhood. It helps create jobs and a strong sense of community. Our flowers are brought locally and we support our fellow florists by sending out of town orders to locally owned shops.
Bakersfield's climate has always been very strong, especially for a locally owned business! We receive so much support, and our motto from the day we opened Wiki's in 2013 has been "Keep it local" and it works to this day!"
Shopping locally supports more than just our individual businesses, it enriches our community and puts money back in the pockets of the people of Bakersfield.
Small business owners and local shops work very hard and tirelessly to build their brand and create lasting connections with the people that they serve. We strive to create a unique experience for our guest built on trust, loyalty, and exceptional service.
At the Padre, we create experiences that you won't find in a cookie cutter hotel. Staying with us means you're getting the best hospitality and you're within very close range of many other local shops & restaurants. Supporting local businesses has an immediate impact that resonates in many ways, keeping our community vibrant and strong.
Local small businesses are important and give Bakersfield a unique flavor. From the beginning of our long-time business, we have provided our customers with individualized service, knowledgeable staff and beautiful merchandise. We continue this tradition, because for us it's personal, and it's been this way since 1898!
It's fun to pair up with other local owned women businesses and we do giveaways, fundraisers, and things like that because everybody is super supportive.
You really do find people that want to help. There are women that want to point you in the right direction.
We women are very important in the world around us, not just as a mom, wife, or daughter. I think we are very capable and set examples for other people around us that can be a very positive reflection for someone else.
Find Local Bakersfield Shops And Restaurants
Do you know a local retail or hospitality business that isn't on the map?
Join the Greater Bakersfield Chamber to be included!
Five Great Reasons To Shop Local, Shop Now!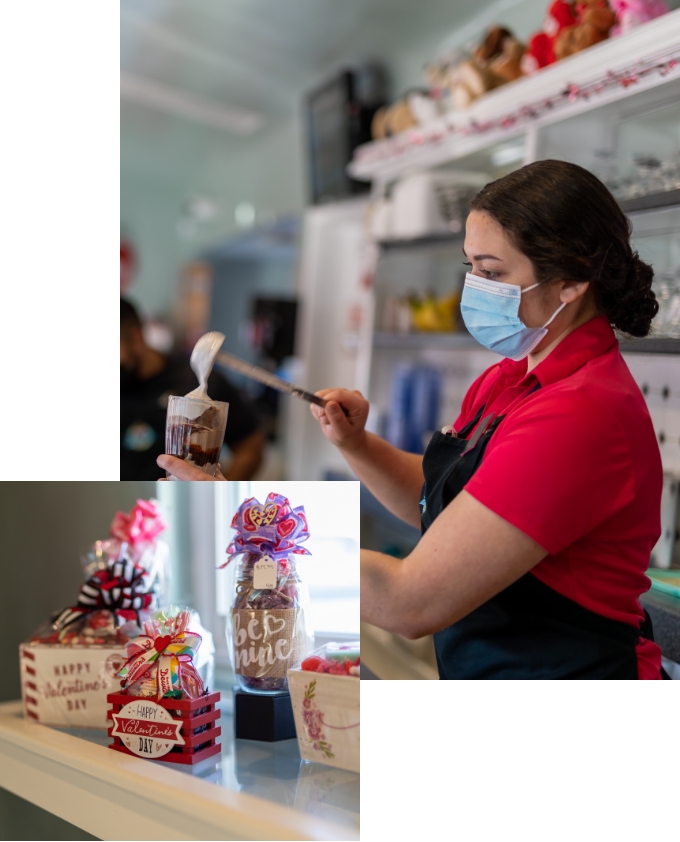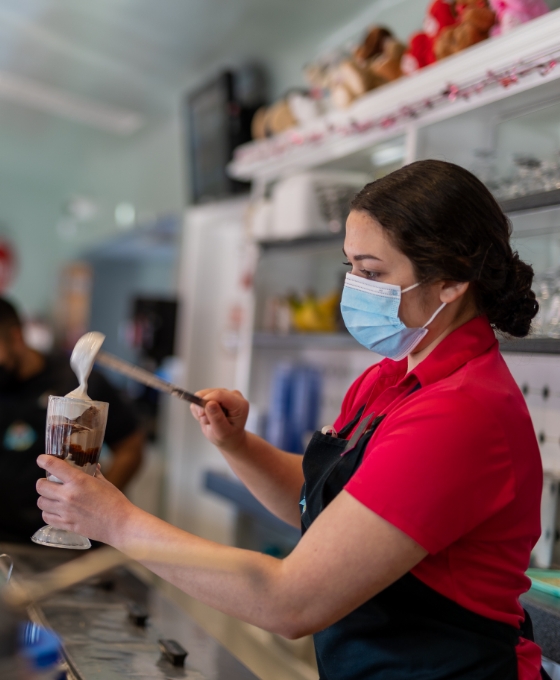 Want To Shout Out Your Favorite Local Businesses On This Site?
Tag #ShopLocalShopNow and #BakoChamber in your Instagram posts to shout out and share with us your favorite local business and why others should shop local too.