Local 502 Café brings Guatemalan coffee blends to Bakersfield
By the Greater Bakersfield Chamber
In the heart of Downtown Bakersfield, there lies a sweet escape to Guatemala. 502 Café is a local coffee shop that offers fair trade certified Guatemalan coffee. At 502 Café, owners and spouses Nancy and Marco Aguirre, offer artisanal coffee that is native to their culture.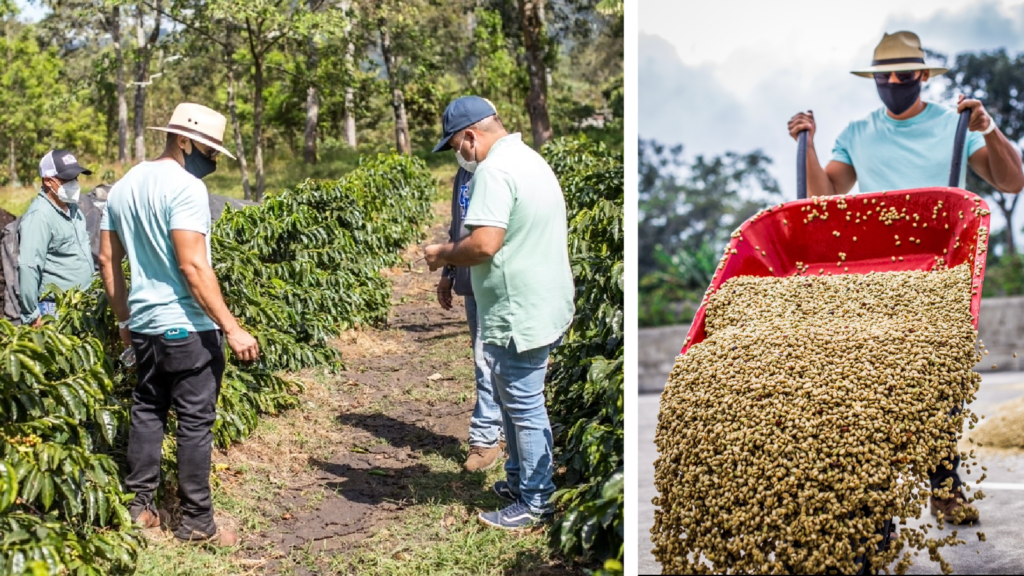 In 2019, the couple migrated to the United States from Guatemala. Their coffee shop started with Marco's pursuit of the American dream, Nancy's love for coffee and their hope to bring recognition to premium Guatemalan coffee.
"Guatemala is known for producing high-quality coffee. We really wanted to showcase that," said Nancy. "Especially because with Central American countries we always tend to only see or hear the bad side."
The couple travels three times a year to hand-pick, taste and select coffee from four different regions in Guatemala for 502 Café. They only purchase three batches a year to preserve the freshness of the coffee. Bakersfield residents can buy a specialty coffee beverage to go, K-cups or a Guatemalan whole bean coffee blend to brew at home.
Unlike most coffee shop owners, who buy their coffee from large wholesale suppliers for a lower price, the Aguirre's buy their coffee directly from farmers and coffee producers in Guatemala. Buying direct allows Guatemalan coffee farmers to earn the profit they deserve for their labor and products – making 502 coffee fairtrade certified.
"We want our customers to feel that they are a part of something bigger. By supporting us, we can keep supporting the people of Guatemala," said Nancy.
502 Café offers the best quality coffee to their shoppers and every purchase makes a positive impact on the communities of Bakersfield and Guatemala. Their coffee brings the authentic and natural flavors of Guatemalan coffee beans to Bakersfield.
"Even with our syrups, we work with a brand of syrup from Guatemala that is made out of real, raw sugar cane that is more natural and artisanal," she said. "We want our customers to know and feel that what they are drinking and putting into their bodies is not a bad thing."
While the Aguirre's may now seem like long-time coffee connoisseurs, they were once employees who pondered the idea of becoming business owners. The COVID-19 shutdown propelled them to take the leap of faith.
"We both got let go from our jobs during the pandemic," said Nancy. "We didn't want to go through that again and we knew if we owned our own business, we would make the rules."
Their inspiration to start their business was born during a globally challenging moment, which was not an easy start, but with much sacrifice and dedication it paid off.
Initially, 502 Café started as a pop-up coffee stand at local farmers' markets and community events. With strong support from the community and fellow small business owners, the Aguirre's were able to expand into a local brick-and-mortar store – currently located inside the Haberfelde Building.
They found something in Bakersfield once they became business owners: a community.
"Our favorite thing is being able to share with people, you know being able to feel that community. We can actually have an interaction with people, you know there's this type of relationship in a way," she said.
Together the duo has built connections and friendships with customers and fellow business owners who help sustain and grow our community.
Bakersfield is home to hundreds of local businesses that put heart and art into their products and services like 502 Café. The importance of supporting our local economy has never been more important amidst a possible recession.
While it's convenient to shop at big corporations, our community thrives when we invest our spare dollars into the local business community of Bakersfield.
Many people may feel they have to drive into a new city to find something different or unique, but Bakersfield offers many one-of-a-kind products that we cannot find elsewhere.
"We shouldn't have to go outside of town to these big cities to get something different or turn to big corporations where everything is automated. We should be able to appreciate and feel proud of what we have in town," said Nancy.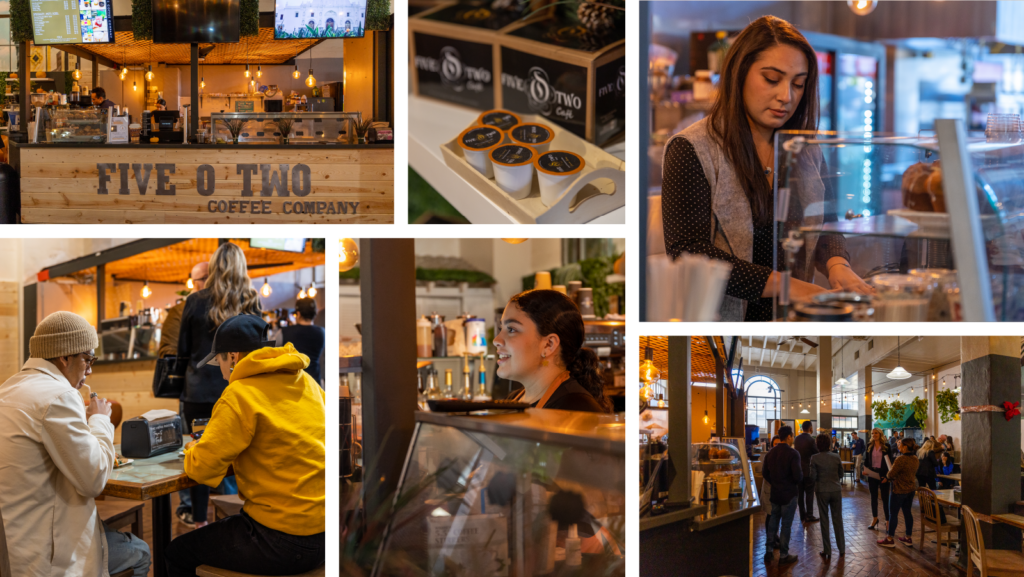 While their business journey has had its challenges and sacrifices, the Aguirre's are grateful to the community of Bakersfield for its support. Fellow business owners offered their advice, support and encouragement throughout their journey and customers have shown their loyalty and support to 502 Café by electing to support their coffee shop over larger retailers.
"It's nice to feel appreciated when someone you know prefers to go to your local business instead of something like a Starbucks, where things are not done with the same love or thought," said Nancy.
As a way to thank the community for their support, 502 Café will be offering free coffee to the community on Monday, Dec. 26. Everyone is welcome to stop by and taste the decadent flavors of Guatemala.
Investing in Bakersfield and building a better Bakersfield starts when we invest and support local businesses. You can find a full selection of Guatemalan coffee blends and learn more about the origins of 502 coffee at fiveotwocafe.com.
Follow them on Instagram and Facebook @502coffeecompany to view their signature coffee drinks and keep up with their upcoming events and specials.
To learn and find more local businesses you can support, visit shoplocalshopnow.com.