By The Greater Bakersfield Chamber
Mission Community Services Corporation's (MCSC) Kern Women's Business Center (KWBC) provides essential support and resources to entrepreneurs and small business owners and is dedicated to empowering women, low-income individuals, minorities, veterans and nonprofit businesses. Led by Program Director Norma Dunn, KWBC hosts free public business workshops that offer valuable networking opportunities and enhance understanding of essential business topics.
"The Kern Women's Business Center plays a vital role in our community by providing crucial support and resources to entrepreneurs, particularly women, who often face unique challenges in the business world," said Dunn. "We believe in empowering individuals from diverse backgrounds, ensuring equal access to opportunities and helping them thrive in the competitive landscape."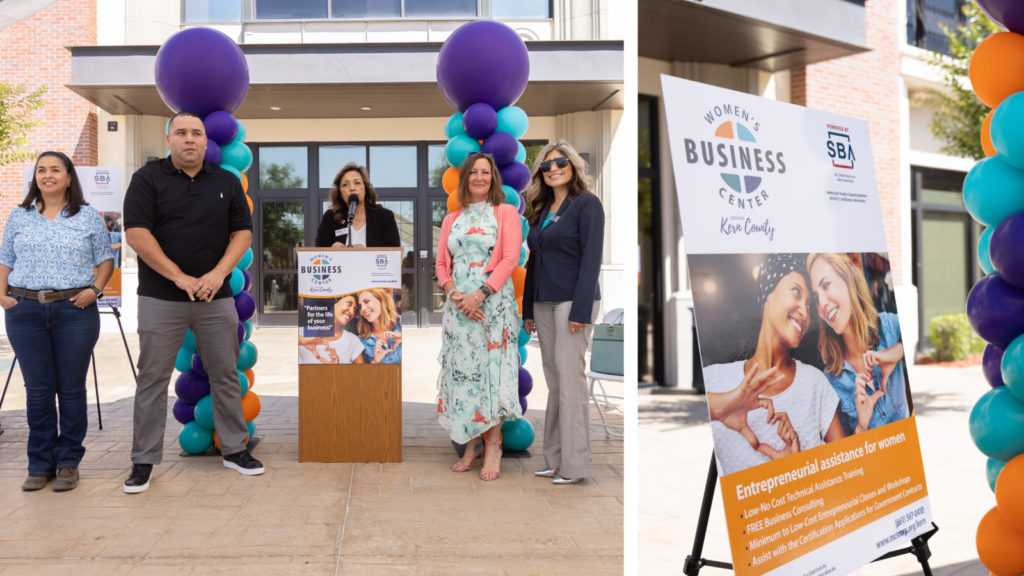 KWBC offers the "Explore, Design & Launch" program, a 12-session training course that equips participants with the necessary knowledge, tools and resources to start and grow their businesses. The center also offers the Spanish equivalent course, "Sonando y Empezando," to ensure accessibility for individuals from diverse cultural backgrounds.
"We believe in equipping entrepreneurs with practical skills and a tangible business plan, setting them up for success from the very beginning," said Dunn. "Offering courses in multiple languages ensures accessibility for individuals from diverse cultural backgrounds."
During the challenging times brought on by the COVID-19 pandemic, KWBC proactively spread the word about available grants and worked closely with local accounting firms to ensure small businesses received the support they deserved.
"It's incredibly rewarding to see the impact of our efforts, as we successfully assisted 168 small business owners and independent contractors with a $2500 grant," said Dunn. "These numbers, alongside the accomplishments of our partner organizations, truly reflect the commitment and collective strength of our community."
"Our goal remains steadfast—to provide a comprehensive range of resources and services that empower local businesses and nonprofits to thrive."
MCSC has actively supported small businesses in Kern County for over a decade, contributing to local economic growth and job creation. The KWBC became a designated Small Business Administration (SBA) Women's Business Center in January 2021, further solidifying its commitment to empowering entrepreneurs.
"Through training, consulting and networking opportunities, we continue to empower entrepreneurs, foster thriving businesses and make a positive difference in the community," said Dunn. "We have witnessed firsthand the transformative impact of entrepreneurship on individuals and communities, driving economic growth and fostering a vibrant Kern County."
The KWBC team is ready to help entrepreneurs and small business owners take those crucial first steps toward success. If you or someone you know is in need of assistance starting a business or for more information, you can reach out to the KWBC on their Facebook, Instagram or Linkedin.
Contact: 
Email: [email protected]
Phone: 661-567-0410