Gameday Sports Academy Offers Safe Summer Fun for Families in Kern County
By The Greater Bakersfield Chamber
As the summer sun beats down on Bakersfield, families seek fun and safe ways to stay active without succumbing to the heat. Thanks to a strategic collaboration between Dignity Health and Gameday Sports Academy (GSA), the Dignity Health Sports Complex, Event & Educational Center provides a fun solution that ensures families can continue their sporting pursuits while staying cool and protected from the sweltering temperatures.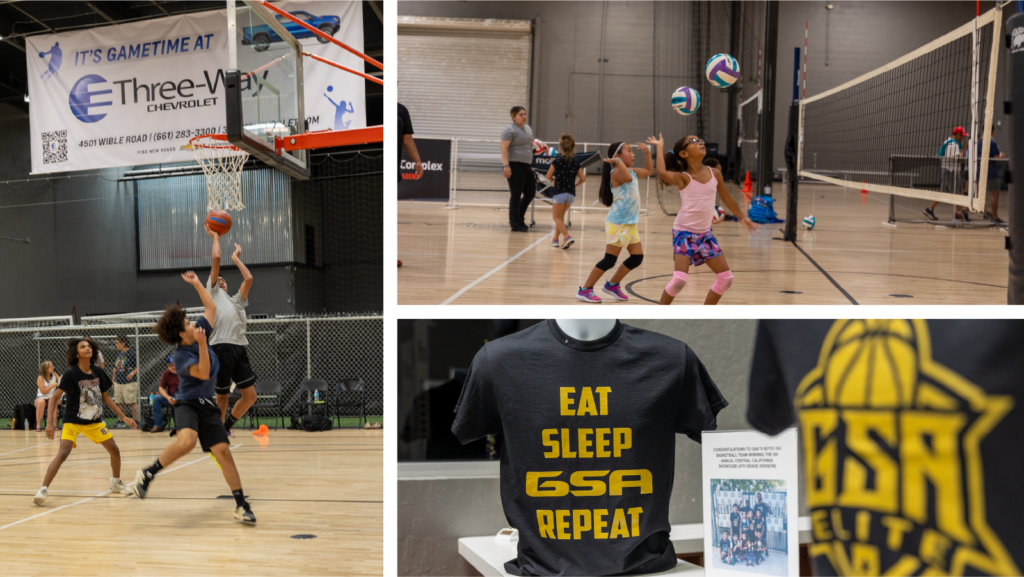 A State-of-the-Art Haven
The Dignity Health Sports Complex, managed by GSA, is a symbol of the community's unwavering support for its youth. Covering an expansive 55,000 square feet, this pioneering facility is the first of its kind in Kern County, offering a wide array of amenities to cater to the interests and needs of young athletes and adults alike. Boasting basketball, volleyball, futsal and newly introduced pickleball and cheer, it provides a comprehensive sports experience.
"What truly sets us apart is our emphasis on holistic development," said GSA Marketing Director Winston Crite Jr. "With dedicated space for learning and multi-purpose use, the center aims to foster athletic excellence, academic growth and personal development."
Indoor facilities at the complex provide a refreshing escape from intense heat, enabling young athletes and adults to continue their training, competitions and personal growth without compromising their health.
"As temperatures reach extreme levels in the summer and winter, practicing and staying active outdoors can be challenging for youth," noted Crite. "This complex is a state-of-the-art haven where families can continue their athletic journeys while ensuring their safety and well-being."
As summer unfolds, GSA remains steadfast in its mission to inspire a healthier and more active community. Crite and his team are committed to providing the community with a sanctuary that not only hones their athletic abilities but also molds them into well-rounded individuals, prepared to face any challenges that come their way.
"Sports encompass more than just physical prowess; they teach discipline, teamwork and valuable life skills," added Crite. "By nurturing their minds and bodies in this environment, we set them up for success both on and off the court."
With over 4,000 kids from more than 130 Kern County schools benefiting from this collaborative effort, the Dignity Health Sports Complex has truly become a thriving hub for nurturing talent and empowering youth.
"It's a shining example of how innovation and collaboration can transform the lives of youth and shape a healthier, happier community for generations to come," said Crite. "Sports offer a fantastic avenue for social interaction, camaraderie and personal growth. We've seen an increase in membership as parents recognize the value of these experiences for their children's development."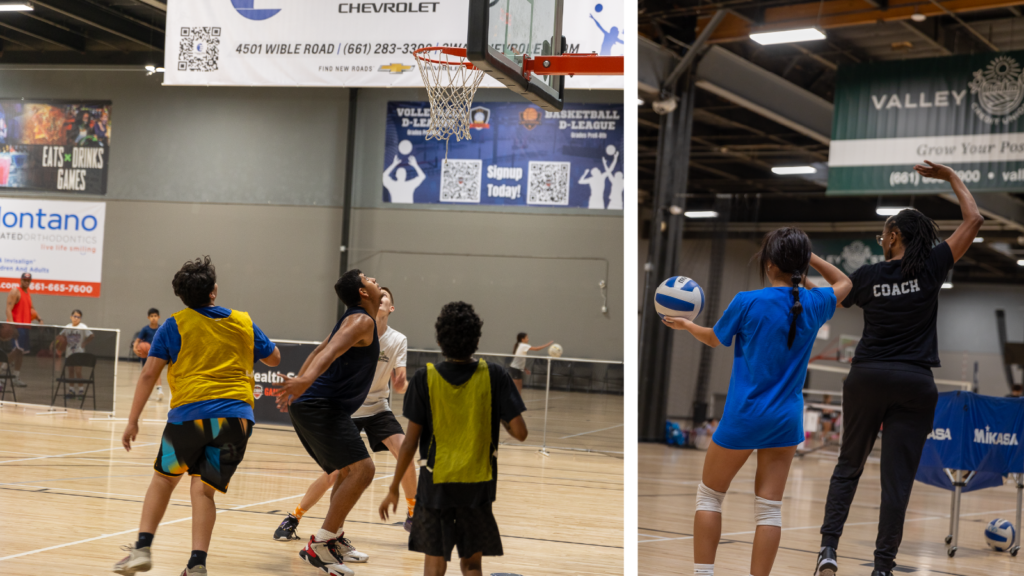 GSA Expanded Programming
Dignity Health Sports Complex shines all year long with an array of exciting offerings from GSA for both youth and adults.
"With our summer program winding down, we're excited to kick off our fall programming," said Crite. "Our leagues for basketball, volleyball and futsal are all set to start in mid-August. The best part is, you can join us throughout the year without any long-term commitment. Our leagues operate on a month-to-month basis, allowing flexibility for participants to explore different sports or take breaks when needed."
GSA's dynamic approach to sports programming is all about providing opportunities for exploration and growth.
"We want everyone to feel welcome and engaged in our activities," said Crite. "People of all ages and levels are welcome to attend."
As GSA continues to innovate and expand, they're introducing exciting new nighttime activities as well.
"We're all about creating unique and enjoyable experiences," added Crite. "We've recently launched 'Neon Nets,' our late-night volleyball events, where we play under black lights with glow sticks and neon decor. It's been a huge hit, and we're excited to make it a regular occurrence. Plus, Neon Nets is expanding to basketball and pickleball as well, offering something special for everyone."
The addition of pickleball to GSA's lineup has garnered a lot of interest, and GSA is looking to develop an adult league for this fun and accessible sport.
"Pickleball is a fantastic way for people of all ages and abilities to have a blast on the court," said Crite. "Whether you're a beginner or an advanced player, GSA Pickleball has something for you."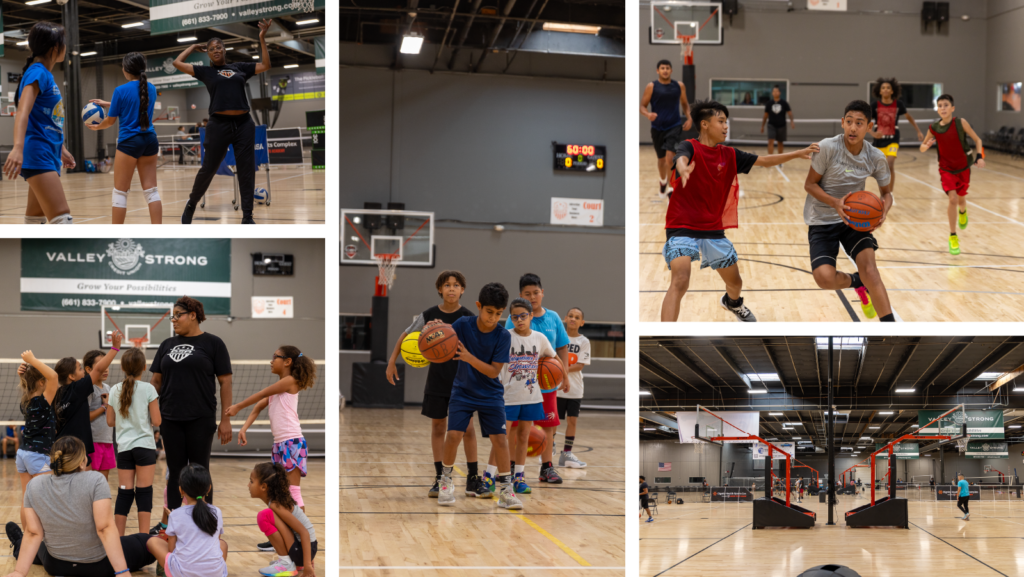 Making a Positive Impact through Community Partnerships
When it comes to community support, Crite appreciates the backing GSA receives from those who are informed about the Dignity Health Sports Complex.
"Once people visit and witness the facility's offerings, they are eager to lend their support and get involved," he said.
Gameday Sports Academy has initiated a sponsorship program to foster these collaborations with businesses in the community. Notable sponsors like Kern Family Health Care, Three-Way Chevrolet and Montano Orthodontics have come forward, helping to provide discounted memberships to children in certain situations.
Crite points out that the complex is far from its full potential. The team envisions numerous projects to be executed with continued and expanded support.
There is an eagerness to partner with businesses and companies that can benefit families in need. One example is Jozay'sBarber Shop, which will provide discounted or free haircuts to kids during their practices.
The drive to involve local businesses is fueled by the desire to create a central hub and resource for the community. Valley Strong Credit Union, one of its partners, will soon offer financial literacy courses to young athletes. This interconnected approach creates a win-win scenario, where the community benefits from the support they give.
Crite believes in the importance of shopping and supporting local businesses and that it can make a significant difference in the community.
"Supporting local businesses directly impacts lives, both business owners and those within the community," said Crite. "Money invested in local businesses stays within the community, creating jobs and fostering positive experiences. It's about the ripple effect that spreads positivity through various interactions."
If any businesses are interested in partnering with GSA or becoming sponsors, they are encouraged to reach out without hesitation. Crite emphasized that they are open to discussions, and there is tremendous potential for growth and mutual benefits through these partnerships. For more information, please visit dignityhealthsportscomplex.com, email [email protected] or call 661-489-4330.