Founder and Medical Director Dr. Shweta Agarwal leads the way with a commitment to education and promoting medical aesthetics as an integral part of overall wellness.
By The Greater Bakersfield Chamber
In the heart of Bakersfield, lies a new medspa that is changing the game when it comes to wellness and aesthetic treatments. ā La Mode Luxury Aesthetics is a one-stop-shop for anyone looking to improve their confidence and well-being through minimally invasive treatments, skincare and wellness.
With a team of experienced professionals and thanks to cutting-edge technology and their commitment to top-notch service, the spa has quickly become a popular destination for self-care in Bakersfield.
At the helm of this luxury medspa is the Founder and Medical Director, Dr. Shweta Agarwal (aka Dr. A). Dr. A has an extensive background in medicine and aesthetics, and believes that health and beauty start from within.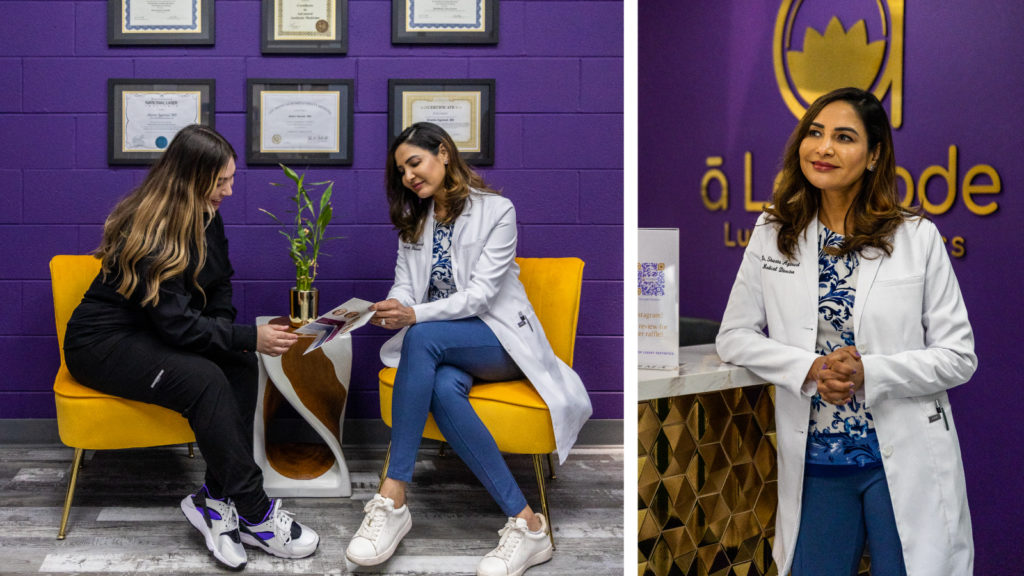 Dr. A understands that the desire to look and feel our best is universal. She also knows that true beauty comes from within and that healthy skin is an essential part of overall wellness. That's why she's on a mission to educate her community about the benefits of medical aesthetics.
"Everybody looks in the mirror and I think that we all want to look nice. Especially when we walk out of the house," said Dr. A. "When I opened ā La Mode Medspa, I felt like as a community, we are much more open to learning the right way of obtaining healthy skin, and I feel there is this awareness that needs to go around."
Skin is the body's largest organ and it's essential to keep it healthy. She noted that skin conditions could be indicators of underlying health issues, and addressing them can lead to improved mental health and self-confidence.
"Medical aesthetics is an integral part of medicine that has to be incorporated in day-to-day living, and that's where ā La Mode comes in," said Dr. A. "It's a luxury in the sense that you are coming to me in your health and happiness. But in a good way, it's not that you are coming here and doing these services and turning to somebody else and just not staying yourself."
At ā La Mode Medspa, Dr. A and her team offer a range of minimally invasive treatments designed to enhance natural beauty and improve skin health. From Botox and fillers to laser treatments and facials, they use the latest technology and techniques to achieve stunning and safe results.
But it's not just about looking good; it's about feeling good, too.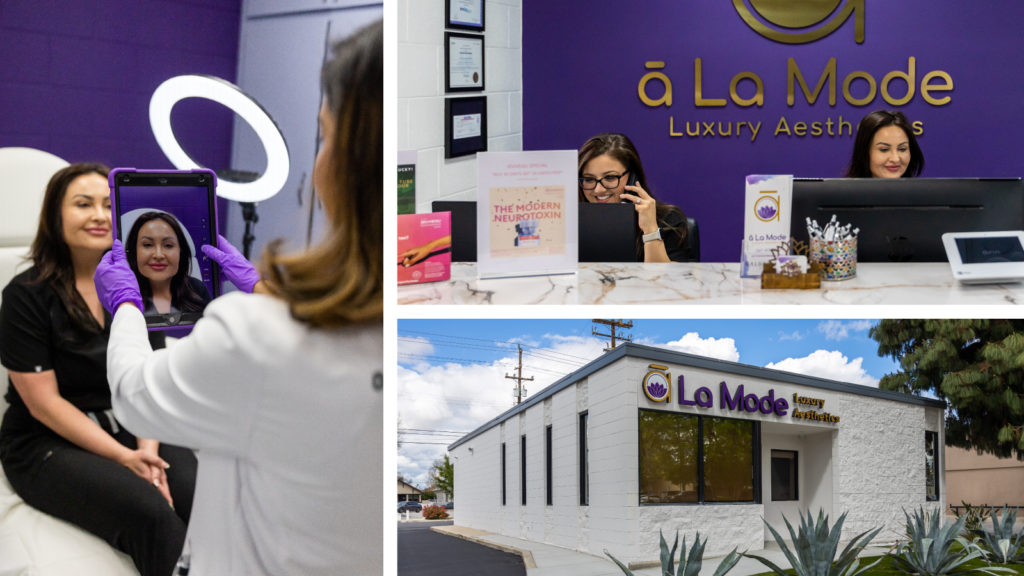 "I feel people when they're more confident facing themselves in the mirror, they are just better people," she explained. "For example, when you look good, you are confident and you'll be very confident talking to others."
For Dr. A, medical aesthetics is about more than just improving appearance. It's about helping people feel their best and promoting overall wellness. Through education and awareness, she hopes to make medical aesthetics a mainstream practice and an essential part of daily self-care.
"That's the way I look at it. That's the way I envision it. And when I opened ā La Mode, I just thought that I would be able to make a good impact on the community here."
Dr. A oversees and delivers all treatments herself, taking a great personal interest in her clients, their concerns and objectives. Her regular communication with each client, combined with her extensive background in medicine and aesthetics, ensures that all her clients receive the very best results.
From wellness treatments to body sculpting and facial rejuvenation, ā La Mode Medspa has something to offer everyone. The spa also provides non-surgical cosmetic treatments that can help clients achieve the look they desire without going under the knife.
Beyond the services offered, what sets ā La Mode Medspa apart is its seasoned clinical team. The team has advanced training and remains ahead of the latest techniques and trends. This ensures that their clients receive the best care possible and have access to the most up-to-date treatments available.
If you're interested in booking a consultation or learning more about the services and treatments available at ā La Mode Medspa, please visit their website at alamodemedspa.com or follow on IG @alamodemdspa or call (661) 404-4661.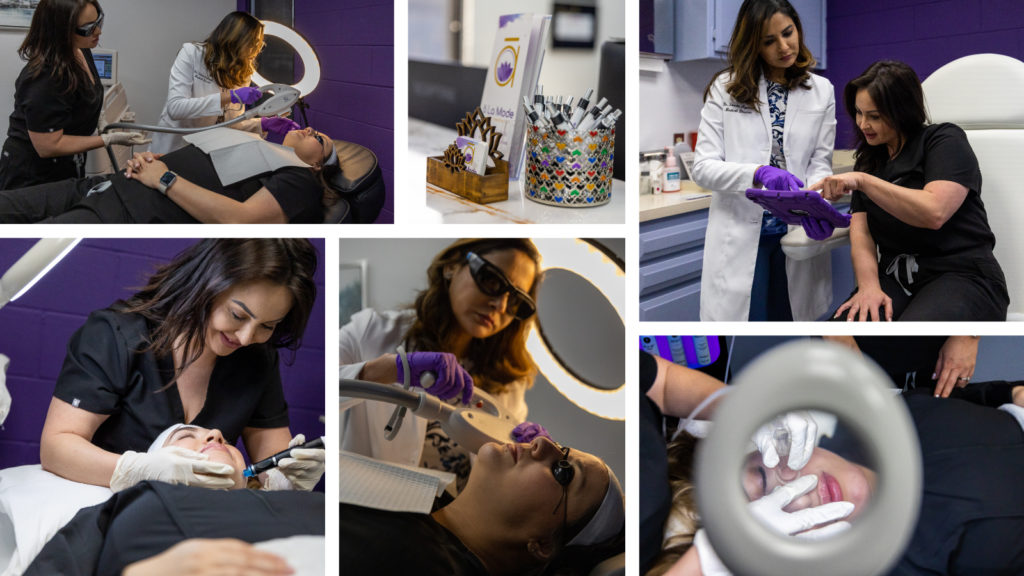 Dr. Agarwal's Journey to Medical Aesthetics
Dr. A's entrepreneurial journey began more than a decade ago when she recognized the gap between beauty and health. She spent almost two decades practicing primary care before transitioning to the world of aesthetic medicine.
"My husband and I moved to Bakersfield after completing medical training," said Dr. A. "Living in Bakersfield, where the sun is so damaging, I saw many patients with skin-related concerns. This piqued my interest in medical aesthetics and led me to explore medical aesthetics and further my interest in the field."
During this time, she realized the importance of feeling good under one's skin, which led her to integrate her skills and knowledge in the field of aesthetic medicine to serve the cosmetic enhancement of her patients, promoting physical and psychological well-being and improving overall quality of life.
"I feel that I had a unique capacity as a primary care physician to come across patients who had concerns related to skin pigmentation, acne, hair loss and other medical conditions affecting the skin," said Dr. A. "Being located in Bakersfield, where the sun is especially damaging, made these issues even more prevalent. These are minor concerns but can majorly affect your self-esteem. Mainstream medicine doesn't have effective solutions to these and so people sought cosmeceuticals with little knowledge about skin science."
She decided to pursue further education and training in aesthetic medicine and became triple board certified in family medicine, obesity medicine and aesthetic medicine. During her early transition into medical aesthetics, Dr. A realized that something was missing in the field. As a physician, she felt the need to educate people rather than just providing elective procedures.
"A lot of times, I felt like people were overstretching the boundaries and asking for procedures that weren't necessary," she noted. "As a former primary care physician, my soul did not agree with some of these things."
Here in Bakersfield, Dr. A has already had the opportunity to educate many of her patients about the importance of taking care of their skin and providing them with the cosmetic procedures they need to look and feel their best.
Her journey from primary care to medical aesthetics has been a long and winding road, but it has ultimately led her to where she is meant to be. Dr. A has found her true calling in helping her patients feel confident, beautiful and happy in their skin.